Burnsville Police Department
new police squad design. Assignment was to give a new modern yet simple look for these squad cars to stand out and give the department a fresh new look. 
Millersberg Construction Race Car
This retired short track race car, now a parade / promo car for Millersberg Construction needed a look branded with Millersberg and Nascar styling.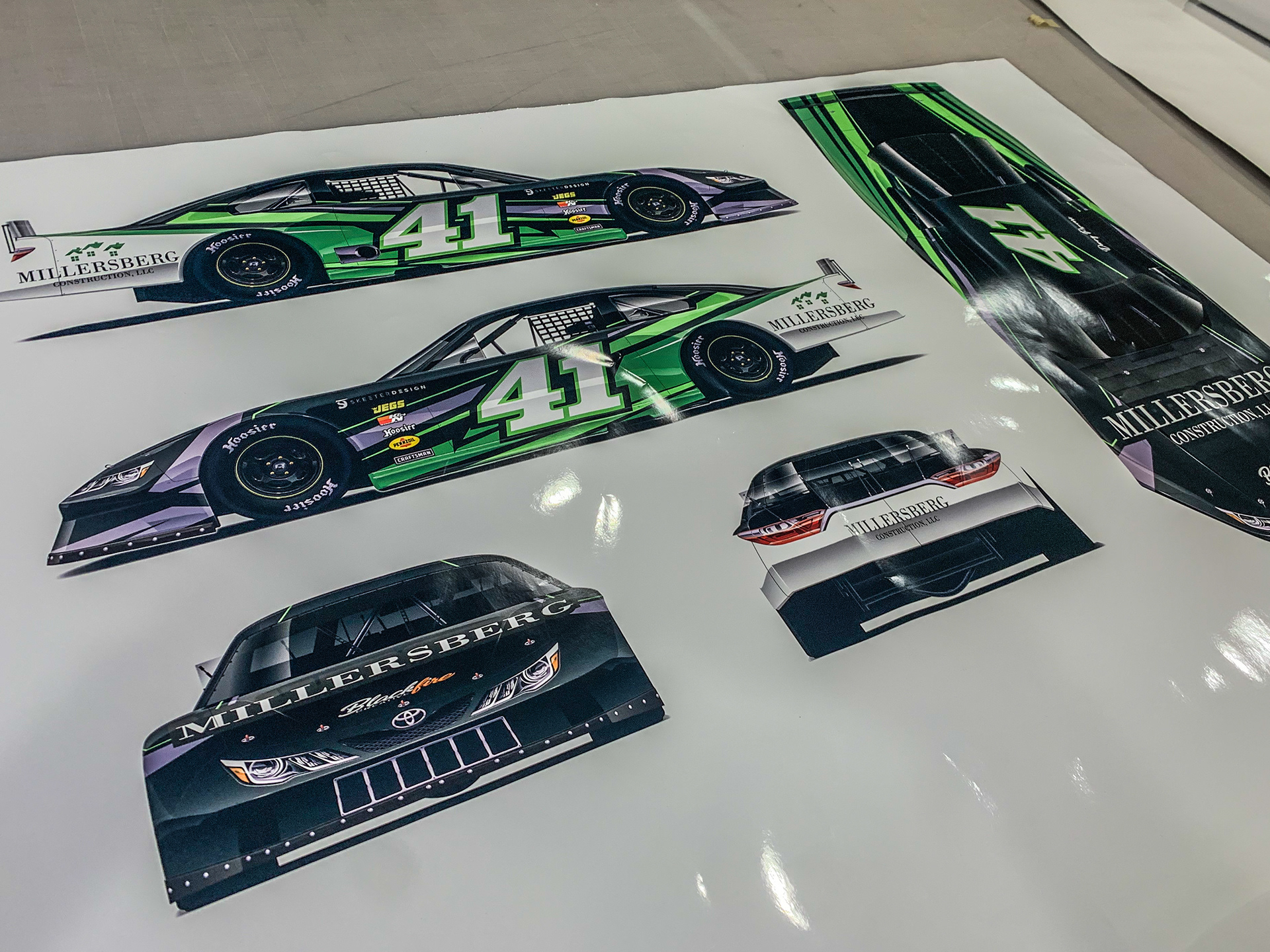 American Dumpster Rental & Recycling
hook truck design. The client made it very clear they wanted a bold design with American flags and hot rod styling with a partial wrap that gave a full wrap effect.